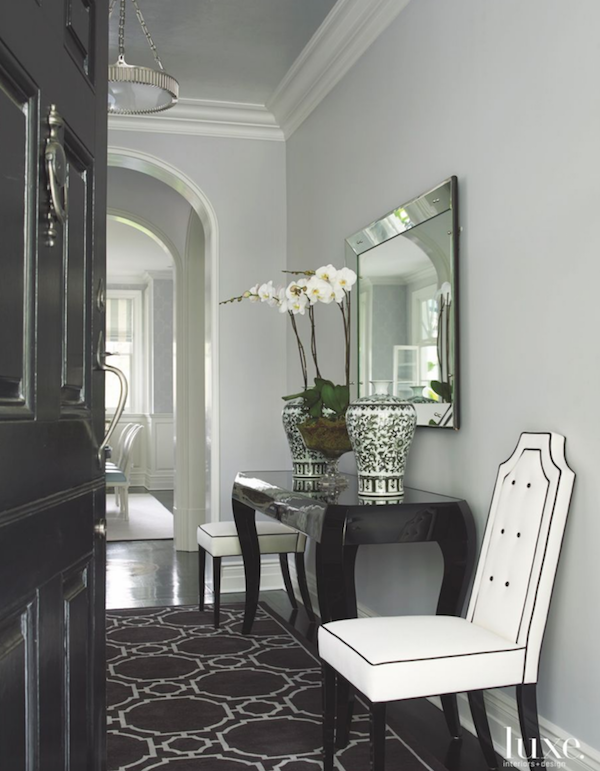 This Connecticut home designed by Gregory Shano is so chic! I love a classic black and white color palette so much and this lovely house did not disappoint.
I think in the weeks right after the holidays, I'm always craving a crisper, cleaner style. Finding beautiful examples of black and white interiors completely reinforces this need!
Have a look at this traditional New England abode and let me know if it speaks to you as well!
PS: This coastal Connecticut home is STILL one of my all time favorites!
PPS: See this post for even more of Gregory Shano's outstanding design work