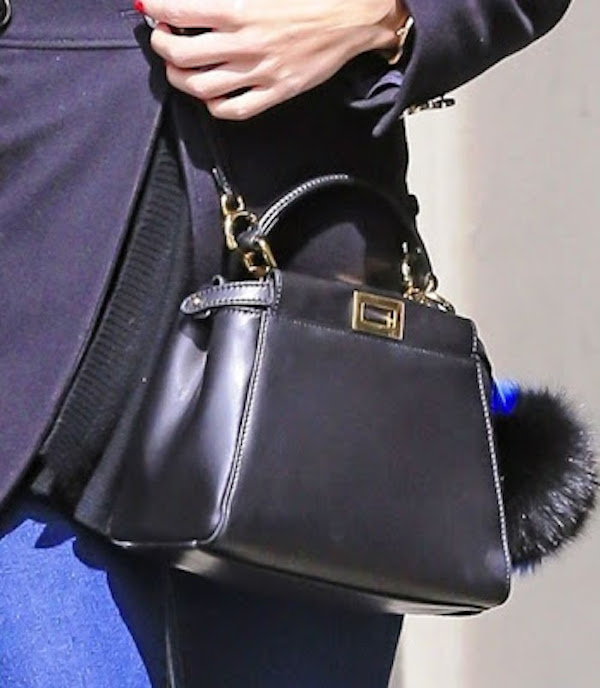 As you might've noticed on Instagram stories, I've been in and out of New York City several times last week. I made the smart decision to carry one of my crossbody bags each time. When I'm home in Connecticut I usually opt for a large tote bag to schlep around all my "stuff" – but since I also have my car with me, the size and weight of this tote is never really an issue. Most of the time it's going from car to grocery store shopping cart anyway…
Since New York is very much a walking city, and since the weather has been pretty good, I knew carrying a light bag would be the best option. Crossbody bags are perfect for travel for this reason. They allow you to be hands free, look cute and are also pretty secure. I'm very partial to top opening ones, like the mini peekaboo bag above. I like the ease that you can get in and out of it, as opposed to a bag with a flap top closure. The mini peekaboo is the one I tend to use the most. I also love how it looks without the strap, like a cute little top handle bag, so it's perfect to take out at night. If you're traveling, it's the only bag you'll need.
Because this bag works so well (and always gets a lot of compliments) I thought I'd do a round up of crossbody bags I'm currently loving…
PS: More great fashion finds here.
quick shop: