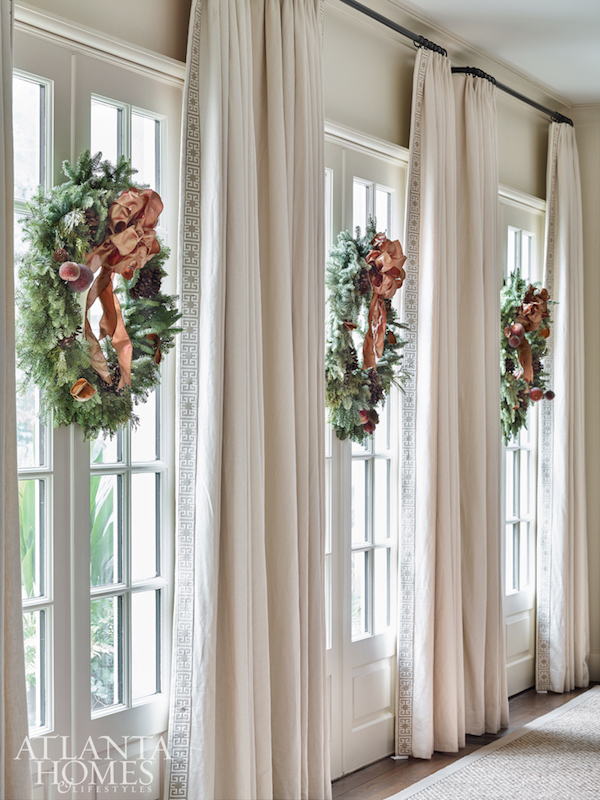 Here's another beautiful Holiday themed home tour to get you in the Christmas spirit!
Seriously loving the classic kitchen and master bath design, the cabinetry is so clean and simple. Not to mention the exterior of this home designed by Architect D. Stanley Dixon (last pic) it's literally postcard picture perfect.
Designer Lynne T. Rankin did such a great job with this new build. The beautiful interiors in this stately home all appear to have a patina of timeless antique grandeur. Hope you love this one as much as I do!
PS: One of my all time favorite home tours (also from Atlanta!)