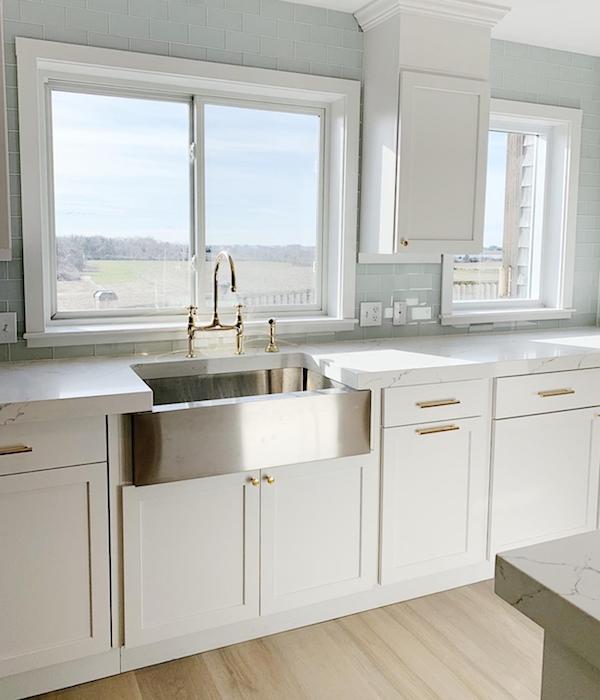 So, today's post started out as an update on our beach house remodel…you can see a pic of our kitchen renovation status for this project above. But, it quickly took a different turn after a long conversation with a good friend.
The gist of the conversation was an answer to her question, "where do I shop for home decor to get a designer level look?" I ended up going over several of my favorite home decor online sources with my friend. This also answered her next question, which was asking"how I'm able to do a majority of the shopping for our Rhode Island project, from home here in Connecticut?"
Through the years I've found so many great sources for home decor online. Since I literally just shared these with my friend, I thought I'd do a post shouting out my favorites over here as well. As for the beach house project update, I'm still working on this! Look for that post soon.
Now, on to the sources! The faucet and the sink in our kitchen above both came from Build.com. Not only do they have an amazing selection and great prices, but the shipping is free and SO FAST!
And, this photo also is perfect for showcasing another great source – Rejuvenation Hardware. I bought all the cabinet hardware for this kitchen from Rejuvenation after loving the ones we got for our butler's pantry and our kitchen here in Connecticut.