Where to buy affordable art online?
What are the best sources for buying art online?
Finding The Best Places To Buy Art Online
One of the most frequently asked questions I get about our home (righ after questions about paint colors which I've answered here and here) is where to buy art online.
I get a lot of compliments on the pieces in our home and while I didn't technically buy all of them online in the traditional sense – I certainly did discover all of the artists online.
The curated collection of art in our home is something I'm most proud of.
However, this does take time!

Best tips for buying art and art prints online at a reasonable price.
My best tip for sourcing and discovering great pieces for your home is to follow a few artists on Instagram and social media.

This is such an easy way to figure out your own personal taste, which is why I think it's such a good place to start.

This is a great way to discover both established and emerging artists.

Instagram is a great way to discover so many fun and interesting things.
I love how the app generates new artists based on those you already follow.

Many art galleries and auction houses also have their own Instagram pages as well.

If you're not sure who to follow, here's a couple of my personal faves.
Kerri Rosenthal – she's the artist who painted the bright yellow drippy heart painting in our foyer above.
Carter Kustera did the charming silhouettes in our front stairway. (You can read more about those three pieces here.)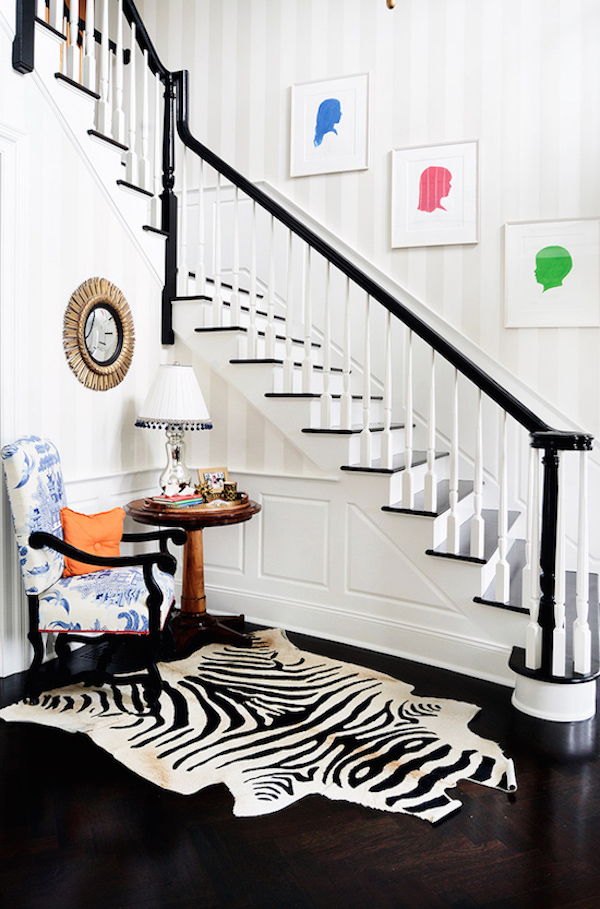 I'd also love it if you'd folllow my somewhat new art account over on Instagram as well – it's @suedechiara.

This year I'm I'm hoping to acquire a few more original pieces to fill the remaining empty wall spaces we have left.

My best tip, aside from measuring several times-is to really take your time when purchasing an original work of art and buy only what you truly love-regardless of colors or trends.

Over time, you'll acquire your own curated selection which reflects your personal taste and style.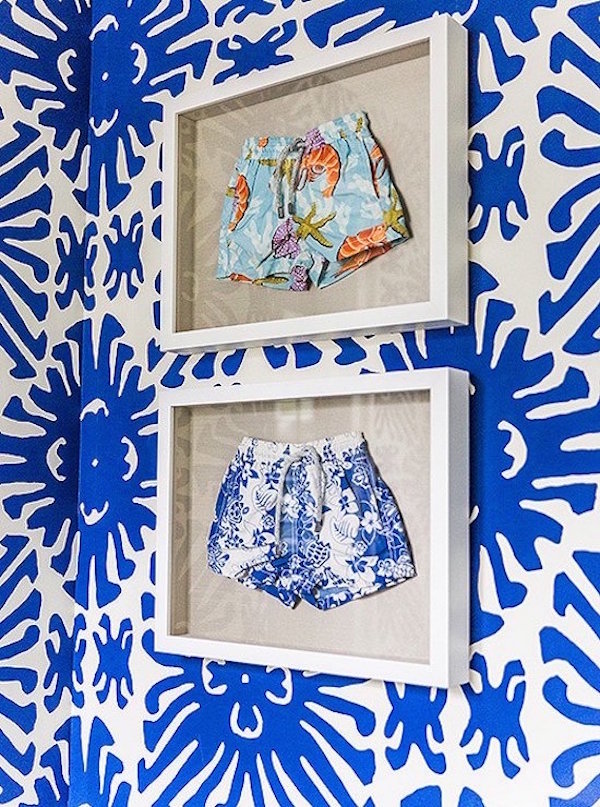 Other Ideas.
Personally, I also love to frame my kid's art and sentimental mementos in lieu of a painting or print.

Another great option – vintage scarves and pieces of colorful printed fabric lend themselves best to this sort of project but as long as it's meaningful, you can't go wrong.

This idea doesn't take much time and it's the best way to really showcase some sentimental pieces.
You can read more about framing keepsake items and heirlooms here!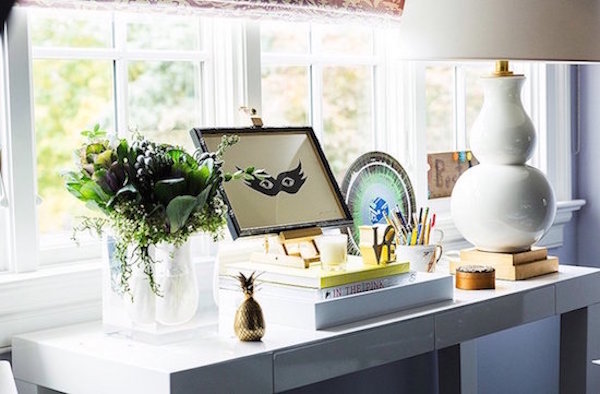 Finally, I've also found some really beautiful pieces of art and limited edition prints on One Kings Lane, Serena and Lily, Etsy and Minted all of which could be considered a fabulous online marketplace in of itself.

You can also find some great pieces with a wide range of original works and price points over on Urban Outfitters and 1st Dibs.

And of course Ebay is also a great place to find both limited-edition prints and affordable prints at a variety of price points.

Many of these sites even offer free shipping, which is so great.

As always, hope you found these tips for great art for your living space helpful.

And of course I hope you find the perfect piece of art for your home.
Here's a curated collection of pieces just to get you started:

For even more home design ideas, be sure to check out these other posts by clicking on each title below-
Last, but not least of all…
Design lovers! Have you joined our fun and VERY helpful design Facebook group?
In this group – members share their own photos with specific design questions and dilemmas from their homes and spaces.
Everyone chimes in with their best advice!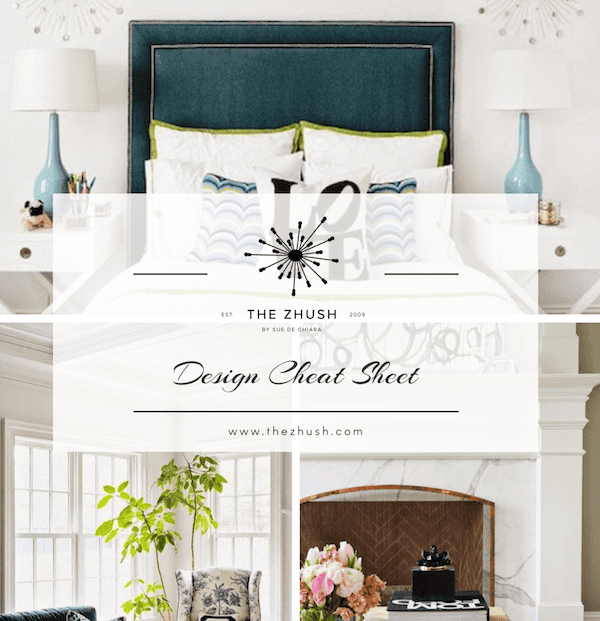 We also spill our favorite design sources and tips – it's SO great for hunting down hard to find items and pieces.
Lastly, to help you even further with your home projects, download my FREE DESIGN CHEAT SHEET!
It's loaded with all sorts of quick tips and handy measurements.
Sign up below to grab this, it'll be super helpful!
*This post contains affiliate links. This means if you click a link and purchase something, I may get a small commission from it at no cost to you. For more info, please read my disclaimer. I only refer things that I truly love and hope you will too!